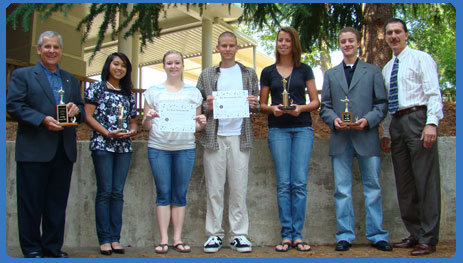 Assisting in the development of today's youth as our future leaders and communicators is an important and specialized focus for Barney. He recognizes that many of today's youth are missing the essential skills needed to be effective and instrumental leaders. Barney uses unique and time tested techniques to draw out and empower the leader from within the student.
Barney works with students in groups and individually to evaluate what communication and leadership skills they need to be successful. A combined method of mentoring, coaching and connecting are used and Barney usually ends up not only as the Youth Mentor, but a friend.
Presentations and Workshops:
How Olympians Win – Discover that you have what it takes to win, too.
I Believe in You – Yes, you have a purpose. Recognize what you are good at and how you can share your strengths to achieve your goals and make a difference.
Dare to Achieve – Understand self-esteem and its importance to adopt a superior leadership attitude.
There are many more topics available to help today's youth develop leadership and self-confidence skills in school, their community, and into the workforce.  Contact Barney today.
Barney Barnum is an effective a mentor, advisor, and coach to individuals in both business and Toastmasters. Individuals working with him are excelling in their businesses, personal lives and communities.  He walks the walk and talks the talk. He pushes people to achieve their best in every endeavor.
Barney has a passion for Toastmasters and a passion for teaching kids.  When those 2 passions combine, magic happens. Barney makes learning communications and leadership skills fun.  As the Youth Leadership Program chair for 2 years, the program has exploded under his watch.  Because of his leadership, people in and out of the Toastmasters organization now know and understand the power of training today's youth utilizing this program. ~Deborah Lee, Bank of America Assistant Vice President Global Mobility Operations Analyst