Leadership Training – Individual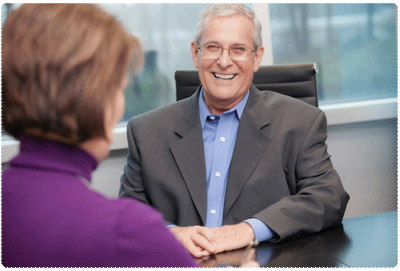 Over the years, Barney has worked with individuals as their Coach, Mentor, and making the right connections to allow personal achievement and performance to rise to a higher level. Individuals learn to develop personal leadership skills in areas like thinking-on-your-feet, effective listening, and how to effectively lead others.
If you are ready to move up to the next level in business and be more successful in your endeavors, find out which of the following Leadership Training Services are right for you.
Do you need a Coach?
A coach is a trainer and instructor. Whether handling a new and unchartered situation in your business, handling a difficult employee situation, or trying to develop a new program, extra experienced support can save you time, money and stress. Barney can coach you to add a perspective and dimension to help you transform your desires and actions into SUCCESS. Contact Barney today.
Do you need a Mentor?
A mentor is an advisor. A close trusted advisor is part of the basis for good decision-making and successful transactions. Barney has the skills to listen and help you achieve your goal. Contact Barney today.
Looking for the Right Connection?
Knowing the right industry contact can make or break the best of business ideas. Barney's well developed knowledge of the business community makes him The Connector and a great resource to help you get that right connection in a short period of time. With a true "servant attitude," Barney wants to help you make your dream come true.
Leadership Training – Organizations:
Anyone can be given a leadership role, but if they do not know how to communicate, they will fail and it can resonate throughout an organization.
Your organization can benefit with Leadership Training:
Purpose – Have you discovered your real purpose …and the path ahead?
Clarity – Do you have a clear vision of what your mission is and see the opportunities that surround you?
Core Competencies – What strengths are you developing into Master levels?
Profile – Are you an Inspirer or a Driver when you lead?
Barney Barnum has been my mentor for the last six years. Barney has not only managed to guide me through identifying what it is that I actually want in life, but most importantly he possesses a rare ability to get you to turn your own vision into reality. Barney has shown me to build on the skills I have in order to be an effective leader. ~Bryan Walsh