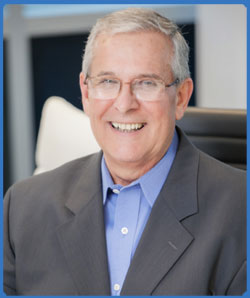 Barney Barnum has over 30 years of expertise in successful sales, sales training, and client development in a broad range of industries including pharmaceutical, manufacturing, and financial industries. His experience and knowledge has made him a sought after Coach and Mentor.
Barney's primary focus has typically been on the key Core Competency of Effective Listening – so necessary for interviewing and for assisting professional salespeople. All this points to: helping develop personal leadership in areas like thinking-on-your-feet, effective listening, and how to effectively lead others. Creative and interactive presentations and workshops to businesses, organizations, and youth audiences, has given Barney the well- deserved name, The Connector.
Barney's Leadership and Command Skills are best demonstrated by his commitment to his 26 years in Toastmasters and as the 1992-93 District Governor for North Carolina. For this work, Barney was awarded a Presidential Citation at the International Convention in Orlando in August 2012.  Only a handful of people in the history of NC Toastmasters have received this award.
There is no doubt that Barney loves to work with kids! He is on a Mission Awareness Committee at Barium Springs Home for Children. Reaching out to the youth to help them develop confidence to know they can be whatever they want to be with the right skills, guidance, and right attitude, has changed many a youth's life.
In 2013, Barney formed the 5B Consortium with business contacts who are experts with unparalleled experience in Positive Self-Direction through Team Building, Front-line management training, and Emotional Intelligence training.
Chairman of Youth Leadership Program
North Carolina's Toastmasters District Advisor on Strategic Planning and Marketing
President and Principal Partner of LKN Productions, LLC
Executive Strategic Business Coach at Leaders Take Aim.